Sunnyside Homes For Sale in Denver CO
Sunnyside is a great spot for edgy urban dwellers as well as those looking for a convenient commute. It is re-emerging as a neighborhood very much in demand. So close to Downtown Denver, yet so far from the frantic pace, Sunnyside could be the perfect place for you to call home.
Buyers looking for homes in this area will see single-family homes that range from a Victorian bungalow to new construction townhomes: Zuni Forty Fourth and Ashland Gardens
Zuni Forty Fourth - 11 modern townhomes with open floor plans, 2-3 beds, 2-3.5 baths that boast a fusion of natural materials and high-end design.
Featured Home (Sold)
---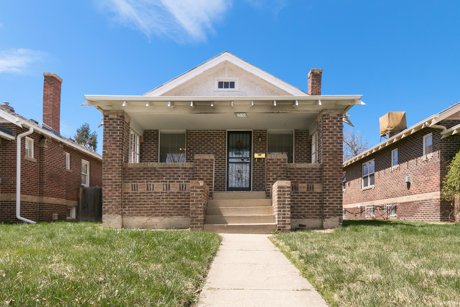 LOCATION
---
Sunnyside is part of the historic Highlands area in Northwest Denver and is bounded by Federal, I-25, I-70, and 38th Avenue. The following reasons make this community one of hottest up-and-coming Denver neighborhood:
AFFORDABLE HOMES.

One of the last affordable neighborhoods in the city.

CENTRAL LOCATION.

Conveniently located to just about everything in the north metro area and downtown,

PARKS

NEIGHBORHOOD

Take in the lively music filling the air from many a backyard during weekend family get-togethers. And imagine what it feels like to be living at the intersection of serenity and urban energy, with quiet nights and busy days.
Nearby Attractions
---
Let the Union Pacific railroad lines take you back to the days when this neighborhood was experiencing its original Renaissance, around the turn of the century. It doesn't require much imagination—the old-growth trees, modest homes, and corner churches easily bring to mind a time gone by. Old enough to now be experiencing a revival, Sunnyside is indeed having its moment in the sun.
RESTAURANTS:
Come experience the Hispanic and Latino flavor at any number of authentic south-of-the-border restaurants along Federal and 38th Avenue. It offers some great local restaurants including the popular Ernie's Bar and Buchi Cafe Cubano.
Ernie's Bar & Pizza
2915 W 44th AveDenver, CO 80211Website:
erniesdenver.com/
Buchi Cafe Cubano
2651 W 38th AveDenver, CO 80211Website:
buchicafecubano.com/
5 Star Client Review
---
Barry is wonderful!! He not only helped us a few years ago with buying a home but he just helped my husband and I sell our rental house! He is friendly, hardworking and goes above and beyond to help out the client! I would highly recommend him for your real estate needs! http://u.zillow.com/w3vuH/
View Sunnyside Denver Homes Sold By Barry Kunselman in a full-screen map
CONTACT BARRY
---
Please sign up to receive the most up to date information about your favorite Sunnyside houses for sale. Thinking of buying or selling a home in Denver, CO? or call/text (303) 887-0588 for expert representation on buying or selling a home in Denver and the Denver Metro area.