Barry Kunselman | 303.887.0588 | Contact Barry
What is a Denver row home?
Most homes attached to another home in the Denver Metro with no units above one another considered a row home aka townhome. I have sold a couple older row homes that were actually deeded as a condo, however, this is not common. This blog is geared to all of the new construction homes in the central Denver area including duplexes and projects up to 29 units. Due to the old construction defect law, it makes it more difficult for builders to build condos. Instead, builders have turned to building affordable townhomes instead. This old law has recently changed so you can expect more condos to be built in the near future.
Why are so many row homes being built in Central Denver?
The reason is that there is a high demand for affordable housing. Condos can be a great solution to address the demand for affordable housing however prior to Hickenlooper signing the new House Bill 1279 last May 2017 there was a bill in place which made it very difficult for builders to build condos.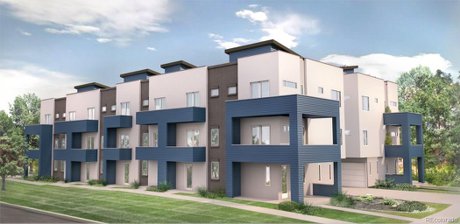 The old Bill was important because it protected homeowners from contractors building shoddy residences. It forced the developer to be responsible for the building for the life of the building. Because of this insurance was very expensive and not appealing to developers. Developers decided to build row homes with not have an HOA to skirt around the old bill. Because of all this, buyers looking for new construction over the last 10 years found their only option would be to purchase a townhouse.
With the new Bill in place, more developers are planning on building more condos. The new bill protects homeowners from shoddy contractions but also makes it more appealing for developers to take on condo projects. There are already some great projects in the works like The Coloradan and Ivy Residences.
Are all Denver row homes created EQUAL?
No, it is very important every homeowner does their due diligence reviewing the developers and contractor's reputation and even review the maintenance of the exterior and interior materials.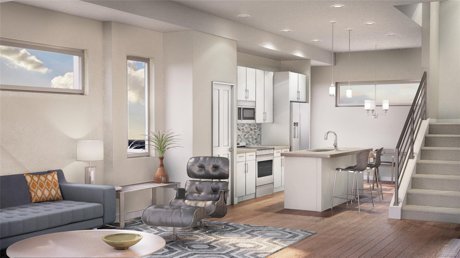 When you are purchasing a new home it is very easy to fall in love with a home because it is brand new and every inch of the home looks to be perfect. All of the materials used to build your beautiful new home has an expected life and some materials need more maintenance than others.
The reason it is important to know more about the material used is that you are purchasing a home attached to one or multiple homes. If the exterior needs to be painted in 7-10 years who is going to paint it? These row homes do not have an HOA that is proactive in building reserves for these maintenance items.
For example, if you purchase a 5-plex and in 7 years you are proactive in maintaining your unit with a fresh coat of paint but the other 4 units do not, your unit will look great but the other 4 units may look a little dilapidated. Future buyers may be wary and not want to pay market value for your home when you plan to sell.
Benefits of purchasing a row home
MOVE-IN READY Most of my clients is looking for a move-in ready home with the most available square feet in their price range.
AFFORDABILITY Because the Denver real estate market is extremely hot right now, many buyers are turning to row homes because they find their dollar goes further and the single-family homes in their price range can be a little dated.
NEWER CONSTRUCTION Another benefit to purchasing a row is everything is either brand new or less than 8 years old. You don't have to worry about old sewer lines, old roofs, old furnaces or even an older hot water heater, something a buyer may have to consider when purchasing a single family home.
LOW MAINTENANCE Row homes are low maintenance living, the majority of row homes in the Denver metro area do not have yards. Many row homes have a party wall agree where everyone contributes a small monthly fee to cover water (water is typically shared between the units) and snow shoveling in the winter.
MODERN LIVING Purchasing a row home typically addresses the needs of modern living. Older homes have smaller closets and many do not have open floor plans. Most row homes offer large closet spaces and beautiful modern kitchens that open to the living space which is perfect for entertaining.
Things to consider before purchasing a row home:
PRICE APPRECIATION Row homes may not appreciate at the same rate as a single family home. Over the years I have helped clients buy and sell single family homes and row homes and I have noticed the single-family homes appreciate at a higher rate than attached home.
MAINTENANCE COSTS Even though a single family home will appreciate at a high rate than an attached home the maintenance on a single family home will be more than a newly constructed row home. When one purchases a single family home they will have to budget for lawn and sprinkler maintenance, sometimes older homes require the sewer line to be cleaned once or twice a year.
If you're weighing your options of purchasing a row home or a single-family home in the Denver Metro area, give me a call I would love to sit down with you to figure out which option is best for you. Barry Kunselman 303.887.0588 barry@porchlightgroup.com
YOU MIGHT BE INTERESTED IN